Meet our Prominent Experts in Women's Reproductive Health
The board features ten prominent experts representing nearly 100 years of collective professional experience in women's reproductive health. Sexual Health and Wellness Institute prides itself on leading the industry with the most innovative and scientifically advanced Bio-Match™ product recommendations for vaginal care. As our organization continues to expand its education and services, our Scientific Advisory Board will provide future support and expertise in patient needs and industry-leading clinical research.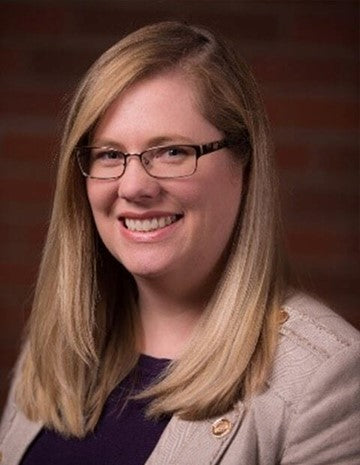 Elizabeth DuPriest
Chief Science Officer, Ph.D. in Integrative Biomedical Sciences
Elizabeth DuPriest is a Professor of Biology and Dean of the Division of Natural Sciences and Health at Warner Pacific University, and an Affiliate Scientist with the Center for Developmental Health at Oregon Health & Science University (OHSU), both in Portland, OR. A molecular physiologist, Elizabeth earned her Ph.D. in Integrative Biomedical Sciences through the Department of Physiology and Pharmacology and completed a postdoctoral research fellowship through the Department of Pathology, both at OHSU. She is passionate about educating the next generation of healthcare practitioners and scientists – especially those from underrepresented backgrounds – teaching courses in physiology, pathophysiology, biochemistry, cell biology, and other areas. Her research interests have centered around developmental origins of health and disease, examining how prenatal exposures affect growth and development of offspring. Her research examines effects of maternal nutrition, postweaning nutrition, maternal genetic background, and placental development on fetal/childhood growth, structure and function of adipose tissue, hormonal signaling pathways, and cardiovascular function.
Christina Enzmann
MD, PhD, NMCP, FACOG
Dr. Christina C. Enzmann, is a board-certified OB/GYN, originally trained and employed in Germany at the well-known University-Clinic-Hamburg-Eppendorf. During her first years as a young physician, she had the rare opportunity to be trained in gyneco pathology and cytology, serving as a liaison between the department of OB/Gyn and Pathology, taking part in the cervical dysplasia clinic. Observing things closely, and often under a microscope, has long since been her passion. Her interest in surface cells and their function was further realized through her doctoral thesis in pediatric dermatology, in which she examined measurable skin parameters in newborns throughout their first three months of life, and their correlation with environmental factors and intrauterine exposures. It was during this time that she was able to examine the disruptive effects of bar soaps and detergents on the skin and mucosal membranes.
University of Hamburg School of Medicine, 2000, Hamburg-Eppendorf University Clinic, 2003, Sinai Hospital of Baltimore, 2010, American Board of Obstetrics and Gynecology - Obstetrics and Gynecology, 2013, Certified Menopausal Practitioner – North American Menopause Society, 2015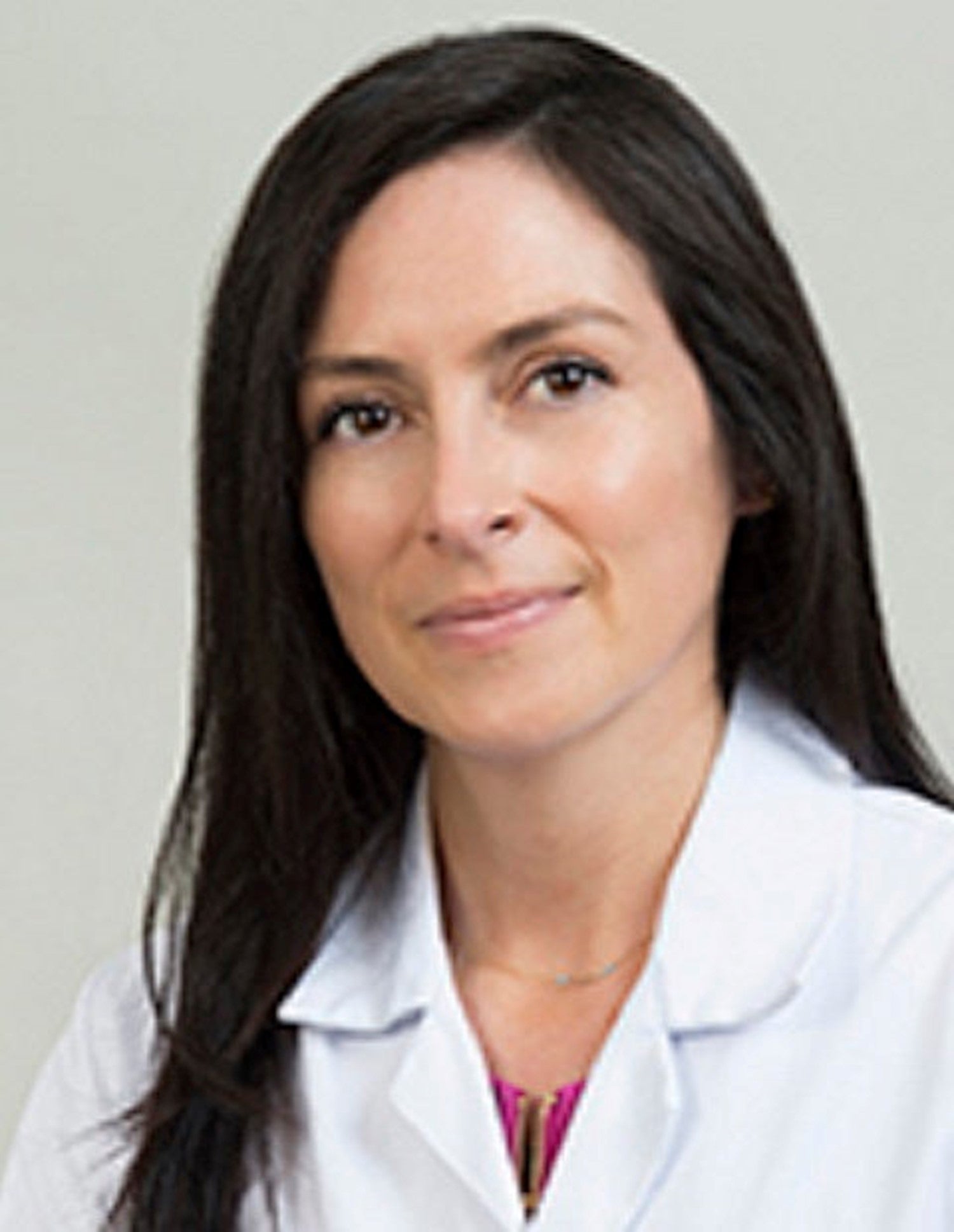 Tamara Grisales
MD, OB/GYN
Dr. Tamara Grisales is Assistant Clinical Professor in the Division of Female Pelvic Medicine and Reconstructive Surgery in the Department of Obstetrics and Gynecology.    Tamara earned her MD from the University of Texas Health Science Center in Houston.   She completed residency in Obstetrics and Gynecology and fellowship in Female Pelvic Medicine and Reconstructive Surgery at UCLA.   Dr. Grisales has expertise in pelvic floor disorders including prolapse, urinary dysfunction and urinary/fecal incontinence, vaginal anomalies, and offers both nonsurgical and surgical management.  She has a passion for educating women on pelvic floor and vaginal health. For those electing or requiring surgery, she has experience in vaginal, laparoscopic, and robotic techniques.    She is committed to providing comprehensive urogynecologic care for women of all ages and empowering them to make educated choices about their own gynecologic and pelvic floor health.   Her research interests involve quality of life issues in women's health and include outcomes of management of pelvic floor disorders and the use of enhanced recovery after surgery in gynecology.  She also has a particular interest in pelvic floor health in cancer survivors. She was a co-winner of a 2019 UCLA Innovation Fund grant for work in vaginal drug delivery.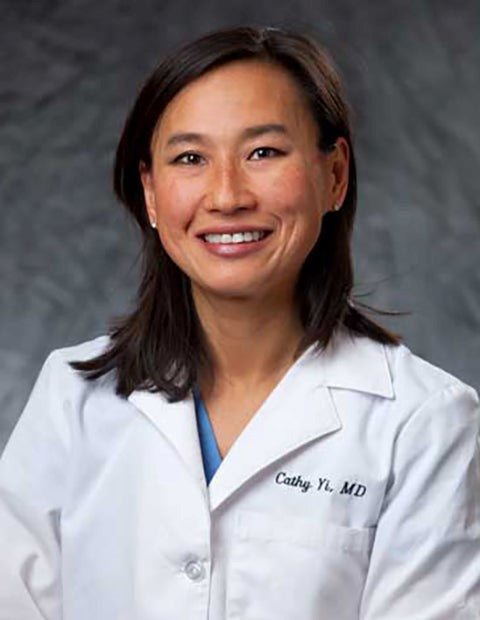 Cathy Yi
MD, FACOG
Dr. Cathy Yi is a board certified gynecologist specializing in pelvic medicine. Her interests and expertise are in treating endometriosis, vulvar and vaginal disorders, female sexual dysfunction, myo-fascia disorders of the pelvic floor, menopausal symptoms, and incontinence. Her surgical expertise is in minimally invasive surgery - laparoscopy, hysteroscopy, and diVinci robot procedures. Cathy has been practicing for more than 25 years and received her medical degree from SUNY at Buffalo and trained for residency at Sinai Hospital of Baltimore Maryland in obstetrics and gynecology. Her interest in pelvic medicine has evolved from a general Ob/Gyn practice to a gynecologic practice focusing on these conditions of the pelvis which are often under treated. Cathy's desire is to bring awareness of these conditions to her patients and share what she has learned with her colleagues.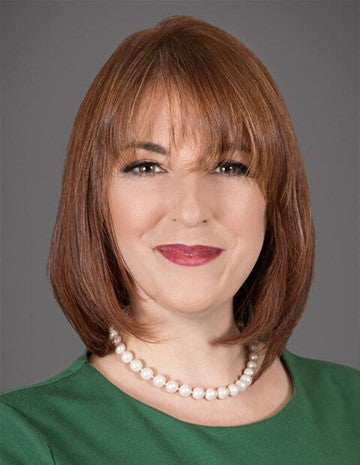 Betsy Greenleaf
A.B. Greenleaf, DO, FACOOG (Distinguished), MBA
Premier women's health expert, entrepreneur, inventor, and business leader, who specializes in female pelvic medicine and reconstructive surgery for over 20 years, Dr. Greenleaf, is a trailblazer as the first female in the United States to become board certified in Urogynecology. She possesses a professional reputation that has led to being sought after by medical societies, associations, and corporations to provide lectures, teaching, and advanced training. In 2018, she was honored with the title of distinguished fellow of the American College of Osteopathic Obstetrics and Gynecology for her service and dedication to the field. She holds committee positions on many national women's health organizations. She is a board examiner for the American Osteopathic Board of Obstetrics and Gynecology. She serves as a spokesperson for the American Osteopathic Association, with her quotes appearing in many major media outlets.
Triple Board Certified:
Obstetrics and Gynecology from the American Board of Osteopathic Obstetrics and Gynecology
Female Pelvic Medicine and Reconstructive Surgery from the American Board of Osteopathic Obstetrics and Gynecology
Procedural Medicine and Aesthetics from the American Association of Procedural Medicine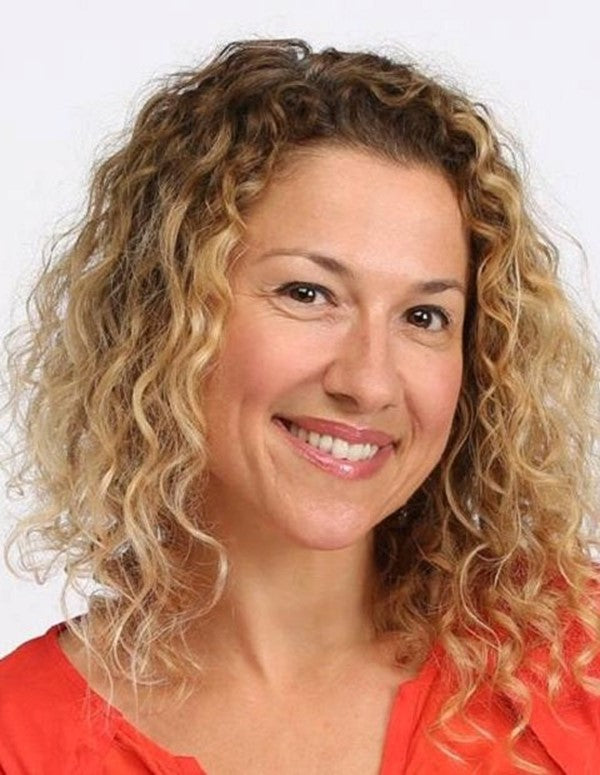 Aimée Gould Shunney
ND, Naturopathic Medicine
Dr. Aimée Gould Shunney, naturopathic physician, has been in private practice since 2001, currently at Santa Cruz Integrative Medicine in Santa Cruz, CA. She blends conventional medical diagnosis and treatment with the use of natural therapeutics like dietary and lifestyle counseling, nutritional supplements, and herbal medicine. Dr. Aimée specializes in women's health, bio-identical hormone balancing, sexual medicine, and functional digestive issues. In addition to seeing patients, she has been an educator and medical advisor to various companies in the natural products industry since 2011.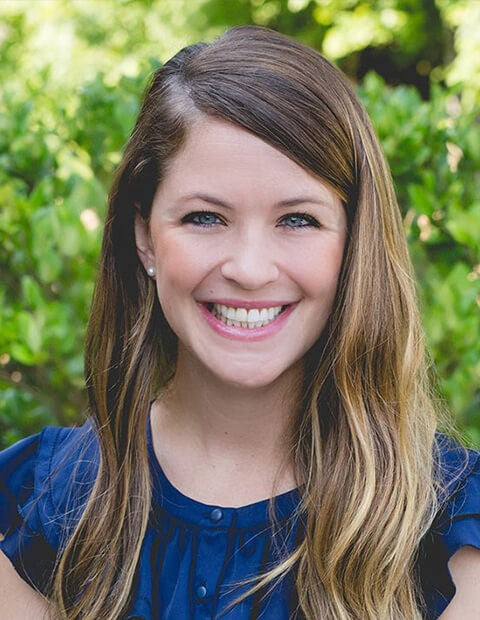 Tara Thompson
PharmD., FAPC
Tara Thompson is a pharmacist and patient advocate in the field of sexual health. She recognized the lack of pharmacist education, as the drug experts, in the field of sexual medicine and built the website, www.thesexualhealthpharmacist.com in order to bring education to the public surrounding sexual medicine and the drugs involved in a patient's pathway of care. Her passion is counseling and educating patients and providers alike about men's and women's sexual health conditions ranging from vulvodynia and interstitial cystitis to erectile dysfunction and Peyronie's disease. Tara has been a compounding pharmacist for 9 years at Innovation Compounding. She is the VP of Clinical Services and develops and designs pharmaceutical drug combinations for various sexual health conditions. Her podcast, justASK!, encourages those to speak out about sexual health conditions. She is a supporter of the LGBTQ community and also an advocate of mental health and the fight against sexual trauma and trafficking. As a pharmacist, Tara feels like she brings another element of care to the healthcare team, in terms of drug decisions and pharmacotherapy.
Jessica Drummond
DCN, CNS, PT, NBC-HWC
Founder and CEO of the Integrative Women's Health Institute is passionate about caring for and empowering women who struggle with women's and pelvic health conditions. She is equally passionate about educating and supporting clinicians in confidently and safely using integrative tools to transform women's and pelvic healthcare.
Having two decades of experience in women's and pelvic health as a physical therapist and functional nutritionist, plus owning a private women's health clinical nutrition and coaching practice, gives her a unique perspective on the integrative, conservative options for pelvic pain management, hormone balance, preconception and fertility support, postpartum recovery, and chronic pain and fatigue management in active and athletic women. She regularly lectures on topics such as integrative pelvic pain management, natural fertility options, optimal hormone health, female athletes, and functional and integrative nutrition for rehabilitation, nutrition, wellness, fitness, and medical professionals.
Dr. Drummond was educated at the University of Virginia, Emory University, Duke Integrative Medicine, and Maryland University of Integrative Health.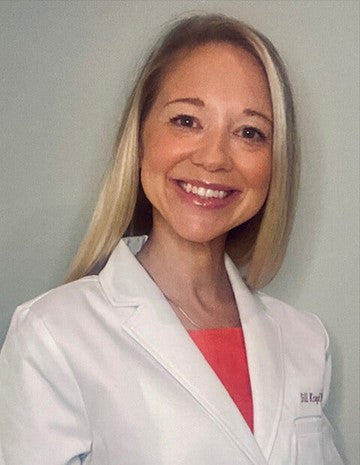 Jill Krapf
MD, MEd, FACOG, IF
Dr. Jill Krapf is a board-certified OB/GYN specializing in female sexual pain disorders at The Center for Vulvovaginal Disorders in Washington, D.C. She a Fellow of the International Society for the Study of Women's Sexual Health (ISSWSH).
Dr. Krapf earned her MD from Jefferson Medical College in Philadelphia, Pennsylvania. She completed a residency in Obstetrics and Gynecology at The George Washington University in Washington DC. She practiced and taught general Obstetrics and Gynecology in the academic setting at the George Washington University and then at University of Texas San Antonio while running specialty clinics in female sexual health for 8 years prior to dedicating her practice entirely to sexual pain conditions. Dr. Krapf is active in research and has published chapters and peer-reviewed articles on vulvodynia, vulvar dermatoses, and hypoactive sexual desire disorder. She is Associate Editor for the Journal of Sexual Medicine Online Access, as well as for the textbook Female Sexual Pain Disorders: Diagnosis and Treatment, 2nd Edition.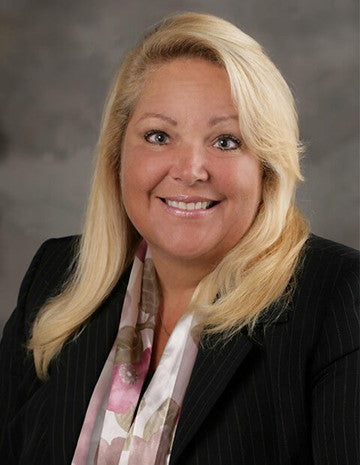 Susan Kellogg-Spadt
PhD, CRNP, IF, CSC, FCST
Susan Kellogg-Spadt is the Director of Female Sexual Medicine at The Center for Pelvic Medicine in Bryn Mawr, Pennsylvania. In this capacity, Dr. Kellogg performs direct patient care, consultative services as a vulvovaginal and pelvic pain specialist, researcher, educator, sexual dysfunction clinician and therapist. She is a Fellow of the International Society for the Study of Women's Sexual Health where serves as the Chair of the Fellowship Committee and a member of the Board of Directors. She is on the executive Board of the National Vulvodynia Association.
Dr. Kellogg is Professor of OB/GYN at Drexel University College of Medicine; Professor of Human Sexuality at Widener University; and Clinical Associate faculty at the University of Pennsylvania and Thomas Jefferson University in Philadelphia.
Dr Kellogg is a certified sexuality counselor and therapist. She has authored and coauthored over 75 peer reviewed articles and numerous chapters in the field of sexual medicine. She has been a featured columnist in the New York Times and appeared on 20/20, CNN, the Today Show and Discovery Channel.
Vaginal Biome Science Q&A with Beth DuPriest